School Council
"School Council - it's so good and well run!" Emily, Y6

---
Could you serve on our School Council this year?
In the next two weeks, Mrs O'Brien and Mrs Vines will be sharing information about what you need to do to stand in our class elections. You can start thinking about the role and if you would like to develop your personal skills by becoming a School Councillor.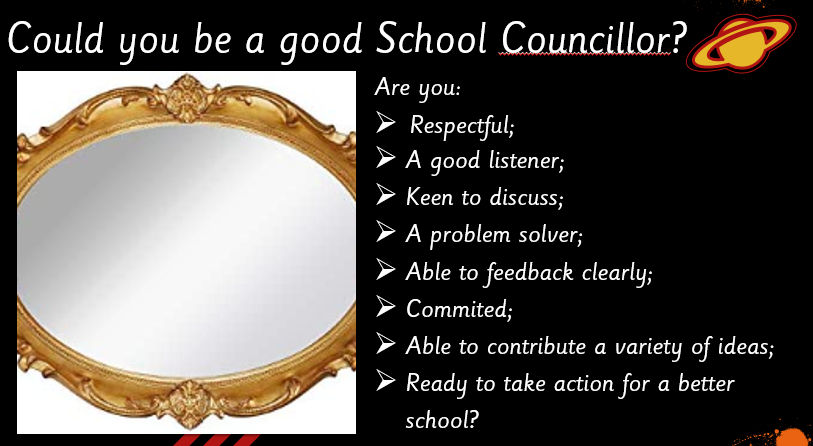 Last year, our School Council Representatives were voted for, in anonymous elections. This meant that their classmates voted for the manifesto that impressed them the most, without knowing who had written it! The candidates had to explain their skills and qualities, what they hoped to achieve in the School Council and how they would fairly represent the views of all other children.
Our School Councillors did an excellent job, working to make our school even better by:
Finding out which charities children wanted us to support through 'Pupil Fundraising';
Sampling and reviewing menu choices for our school canteens;
Surveying children on the playgrounds to find out what they enjoyed and wished for;
Introduced "Loose Parts" on the playgrounds, modelling safe, happy play and organising tidy-up time;
Considering if children felt safe at HPS and checking that children knew who to go to when they had a worry;
Shared ideas and key questions with their classes to find out what pupils would like at HPS.
Thank you to all of the School Councillors for the time and energy that they gave to our meetings and projects last year. You were brilliant ambassadors!