Our Governors
Governor Annual Report
Governors' Register of Interests
Meet the Governors
Karen Mackenzie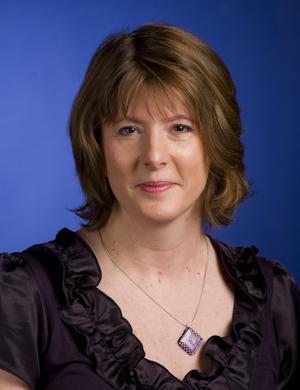 Hi, I am Karen Mackenzie and was appointed as Local Authority Governor in November 2009. I was appointed Chair of Governors in September 2012. Harborne Primary School is my second governorship having previously been vice chair at St Johns CE First School in Kidderminster. I currently chair the finance sub-committee and am a member of the HR committee but over the years have also been a member of the premises and curriculum committees.
I was brought up in Surrey and having spent three years at Warwick University I moved to Birmingham to start my career. I am a chartered accountant and work for KPMG and have lived and worked in Birmingham for over 30 years
I live in Edgbaston with my partner Colin.
James Gordon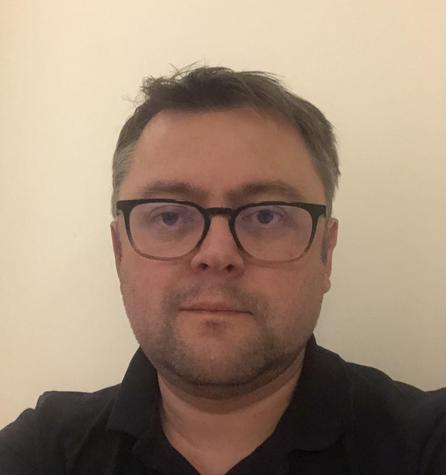 Hi I'm James,
I have recently joined the Governing Body as a Co-Opted Governor in 2020. I have a son at school in Years 6, and I strongly believe in supporting and giving back to the school community whenever possible.
I am a Civil Engineer by trade, educated at Cardiff University working around the country until I met my wife Clare in Birmingham, I now head the Engineering Department of a major piece of transport infrastructure in the West Midlands.
I am Chair of the Premises Committee with a keen interest in ensuring the schools facilities meet the expectations of its users from pupils and parents through to teachers and visitors.
Kamilya Suleymenova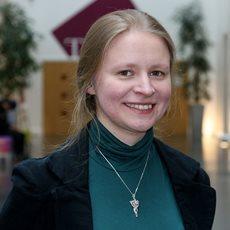 I am Dr Kamilya Suleymenova and I am a Senior Lecturer in Economics at the University of Birmingham. I joined Harborne Primary School's Board of Governors as a LA Governor in 2021, and I am delighted to be here.
My school and University studies took place in France, and I was awarded my PhD in Economics from the University of Nice-Sophia Antipolis in 2011. Since moving to Birmingham in 2012, I have worked at the University of Birmingham, developing a keen interest in pedagogy and teaching, including becoming a Senior Fellow of the Higher Education Academy (SFHEA). In addition to teaching, I have experience of acting as our department's Welfare Tutor and I have been actively involved in our Access2Birmingham and Widening Participation programmes, working with local sixth-form and college students from under-represented backgrounds, in order to give them the best chance of succeeding at University.
I have been passionate about education and equality of opportunity throughout my life, and I look forward to contributing to the Board of Governors and to the success of Harborne Primary School.
Kully Kaur Samra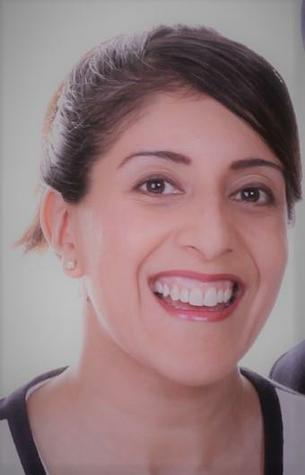 I have a boy at the school in Year 6. I was first elected a parent governor at the school in December 2015, and, during my tenure have taken a keen interest in ensuring that all of our children have the best possible outcomes and bright futures ahead of them.
I have previously been a member of the Premises Committee, am currently chair of the Curriculum Committee and have recently been offered and have taken up the role of co-vice chair of the entire governing body. Being a committed governor, I have also been a member of ad hoc working groups, I sit on the Headteacher's Performance Panel and am a faculty link governor for STEM at the school.
Everyone is fully aware that budgetary constraints have meant that the school has and continues to face challenging times ahead. With this in mind, I have seen the value and impact of showing commitment and dedication to this role through the provision of strong strategic support by both the governors and senior leadership team working as a collective. This direction has helped to ensure that the school continues to improve further in its pursuit of continued excellence, whilst at the same time, providing a safe and nurturing environment for all our pupils to enjoy, thrive and achieve their full potential through a quality education.
Mustafa Tameem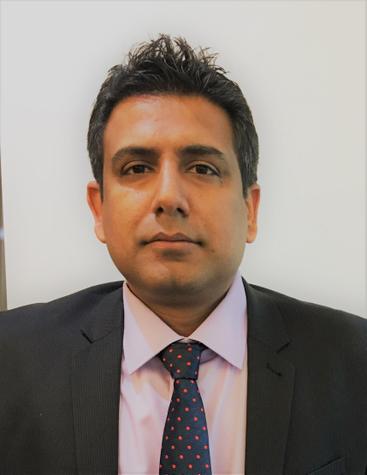 My Name is Mustafa Tameem and I joined as the Co-opted governor at the Harborne Primary School since Sept 2018 . I have two sons and both studied at Harborne Primary school. My elder son is in Y10 at the KEFW Grammar school in Birmingham whilst my younger son is in Y7 at King Edwards School in Edgbaston. I have a Bachelor's degree in Electronics and Computer Engineering and I am currently pursuing a Master's degree in Business Administration from University of Birmingham. I am an IT consultant by profession since the last 20 years wherein I have designed, built and managed complex IT systems for large financial global organisations across UK , US , EU and Asia Pacific. My job as a Program manager and project lead requires me to manage large teams of IT professionals who are typically based across different continents. I am quite passionate about technology and finance and I am keen to leverage my experience for the school which will need to have robust and reliable IT systems in place especially with the new annex now operational.
Harriet Harvey-Moore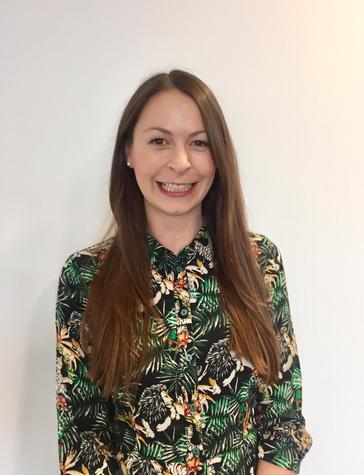 My name is Harriet, and my daughter is in Year 1 at Harborne Primary School. I joined the Governing Body as a Co-opted Governor in October 2022.
I began my career as a secondary English teacher and taught in inner city London schools and as head of English for nine years. I now work for a national educational charity delivering evidence-based training to schools tackling educational disadvantage, helping their teachers and school leaders to become more expert over time. I have a particular interest in cognitive science in education, and what it tells us about how children learn.
I believe that all children, no matter their starting point, deserve brilliant teachers and access to the highest quality education and am delighted to be able to support Harborne Primary School in my role as Governor.
Rob Powell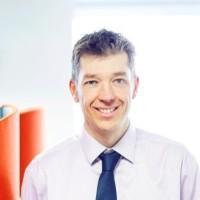 My name is Rob Powell and I became a parent governor in November 2019, and sit on the Finance and Curriculum Committees. I am married to Sarah, a doctor, and a daughter at Harborne Primary, who loves the school and is really thriving. I hope I can contribute to the school as a governor, and will work hard to represent parents on the Governing Body. By day I am a Strategic Director for a nearby local authority, and am an accountant by profession. I have worked for a number of public and private sector organisations, and have been a Chief Executive at one of them, so hope I bring a range of skills to help the school. I am also treasurer of the Friends of Harborne Primary. I am sports mad and still manage to play cricket for Harborne Cricket Club.
Naveed Jhinjer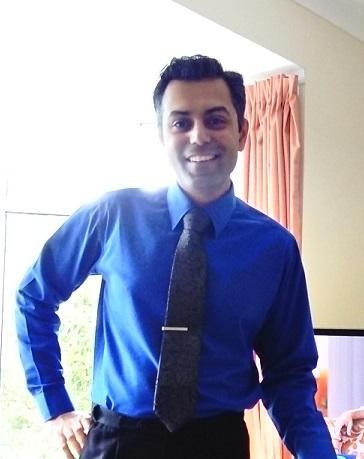 Hello , I am Naveed Jhinjer .
I have recently joined the Governing Body as a Parent Governor in 2019 after my daughter started school in Reception. I was actually at HPS in the late eighties.
I studied Microbiology at the University of Birmingham and I am now a co-director in my family business. In this day job I deal with companies of various sizes from sole ownerships to corporate entities, and with this experience I have a hands on role in many aspects of HR, accounts, seeking new business with people from diverse socio-economic backgrounds and sensibly investing for the future.
The school gave me a great start in life and I now firmly believe it is time to 'give back' and support the school to maintain its long established stellar reputation, that allows pupils a chance to broaden their horizons to reach their full potential.
Laura Salt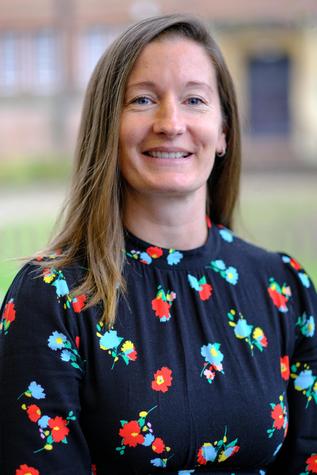 I have just been appointed as a Parent Governor (Jan 2023) and I have two children at the school. I currently work at KES and KEHS in Edgbaston and I am responsible for fundraising for our Assisted Places programme. This programme ensures able pupils, regardless of the financial circumstances of their families, have the opportunity to attend the schools. I have a passion for education and believe in access for all.
I am also a trustee of British Gymnastic Foundation, where our aim is to create opportunities through gymnastics to the communities most in need. This role allows me to combine my passion for sport and my belief in opportunities for all.
In my role as a governor, I am excited to use my experiences to help the school continue to provide an excellent environment for our children to be educated, ensuring that each child has the same opportunities. I am also keen to strengthen the links between the Annex and the Main Site and to play a part in improving the outcomes for all our children.
Duncan Wilson (In Attendance)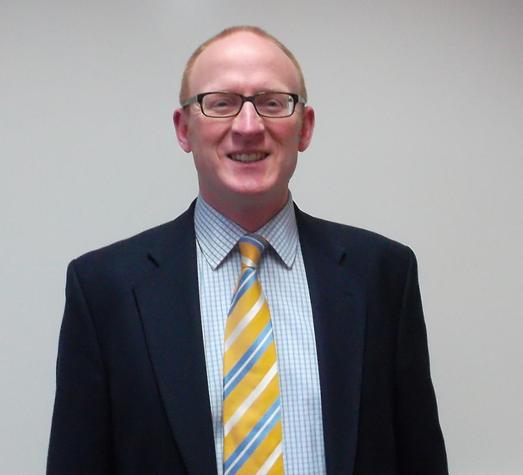 Hello I'm Duncan Wilson.
I've been working at Harborne Primary School for over ten years now in a variety of roles. Initially appointed as an Advanced Skills Teacher, my role in school then became Assistant Headteacher before I finally took on my current role as Deputy Headteacher in September 2018. I work in particular with children in years four, five and six and can be found outside the door to the year 4 and 6 cloakroom virtually every morning. I am very interested in playing the ukulele and sharing this little instrument with as many children as wish to have a go, running clubs on Monday and Friday lunchtimes. I also enjoy coaching and supporting the development of cricket and run a club in the Summer term after school on Thursdays. With two primary aged boys of my own, my time at home is also busy and I help out at Edgbaston Hockey Club and Moseley Ashfield Cricket Club.
Governing Body
The governors are a team of people, drawn from the local community who are responsible for ensuring that the school provides the best quality education that we can for the children.
Following due consideration and full discussion by the Governing Body at the FGB meeting on 10 September 2014 and the Governors Away Day on 11 October 2014 the Governing Body decided that it would be reconstituted with:
4 Parent Governors
1 LA Governor
1 Staff Governor
1 Head Teacher Governor
7 Co-opted Governors
14 in total
From the above, the chairperson is elected by all the governors on an annual basis.
All parents at the school are eligible to vote and elect parent governors. Governors hold office for four years. You will be notified when elections are due. If you are interested in being involved in this capacity please ask for more information or speak to one of the governors who will be happy to tell you about their work. Minutes of the Governing Body Meetings are available by clicking below, see link to Meeting Minutes, or on request from the school office.
The purpose of governing bodies is to conduct the school with a view to promoting high standards of educational achievement at the school.
Our governing body has a strong focus on three core strategic functions:
1. Ensuring clarity of vision, ethos and strategic direction;
2. Holding the principal and head of school to account for the educational performance of the school and its pupils; and
3. Overseeing the financial performance of the school and making sure its money is well spent.
Our Governors
Chair of Governors: Karen Mackenzie
Curriculum Committee
Chair: Kully Samra
Mustafa Tameem
Naveed Jhinjer
Rob Powell
Duncan Wilson (in attendance)

Premises Committee
Chair: Karen Mackenzie (temporarily)
Karen Mackenzie
Trevor Mullings (Site Manager in attendance)
HR Committee
Chair: Naveed Jhinjer
Karen Mackenzie
Lyndsey Tapper (School Business Manager in attendance)

Finance Committee
Chair: Karen Mackenzie
Mustafa Tameem
Rob Powell
Duncan Wilson (in attendance)
Lyndsey Tapper (School Business Manager in attendance)